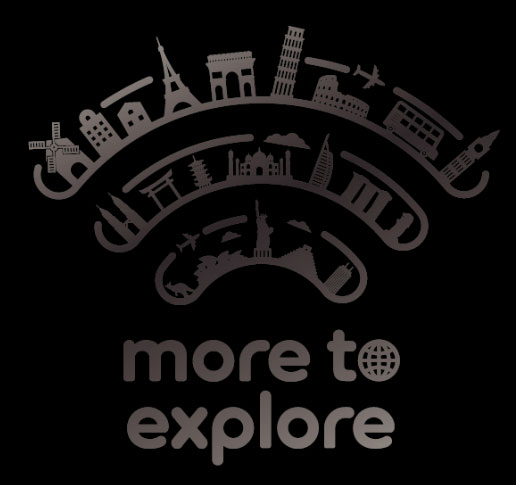 Get the freedom to communicate with outsiders without asking for extra help, because traveling abroad is an activity that has become an important part of your life. With an internet connection from JavaMifi while abroad roaming all the way when lost, communicating without a language connection, the ease of enjoying local transportation, finding unique food, the ease of communicating anywhere, staying connected with family, friends, business partners, fans and much more .

Welcome To Javamifi PRO
Overseas Internet Innovations
Have your own Wifi Travel
JavaMifi Pro is an innovation from JavaMifi to meet your dynamic traveling needs without worrying. Get the best internet connection while abroad with JavaMifiPro who is always ready to assist you in any country & at any time.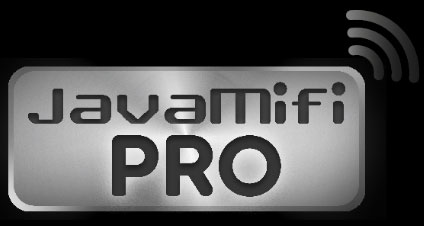 Priority in hand
Ease without complicated
Feel the experience of traveling abroad like being in your home. Stay connected to the internet with the best local networks and 24-hour customer support that is always ready to be maintained to ensure your various communication needs are met.
Simply Connected Abroad
Have your own internet while travel abroad, anywhere.
JAVAMIFI GIVE YOU FREEDOM TO GET YOUR OWN PERSONAL WIFI WITH UNLIMITED QUOTA AND SUPER SPEED INTERNET ACCESS

PRO Plan
Travel Wifi is in your hands to be used anytime and anywhere as needed
JavaMifiPRO

Pay as you Go
JavaMifiPRO

Monthly Global

Global Coverage
We are partnering with multi-vendor and multi operator across the wolrd to give the best service and ensure you stay connected wherever you travel!
ASIA
Singapore, UAE, Bangladesh, Bahrain, China, Hongkong, Israel, India, Jordan, Japan, Cambodia, Korea, Taiwan, Kazakhstan, Laos, Srilanka, Mongolia, Macao, Malaysia, Nepal, Philippines, Pakistan, Qatar, Saudi Arabia, Thailand, Vietnam, Myanmar, Kuwait, Tajikistan, Oman, Brunei
EUROPE
Albania, Austria, Belgium, Bulgaria, Switzerland, Cyprus, Czech Republic, Germany, Denmark, Estonia, Spain, Finland, France, United Kingdom, Greece, Croatia, Hungary, Ireland, Iceland, Italy, Lithuania, Luxembourg, Latvia, Malta, Netherlands, Norway, Poland, Portugal, Romania, Serbia, Russia, Sweden, Slovenia, Slovakia, Turkey, Ukraine, Montenegro, Macedonia, Guernsey, Jersey, Isle of man, Bosnia and Herzegovina, Gibraltar, Liechtenstein, Vatican, Monaco, Aland Islands, San Marino
OCEANIA
Australia, Fiji, New Zealand, Guam, Saipan
AFRICA
Algeria, Egypt, Ghana, Kenya, Morocco, Mauritius, Nigeria, Tunisia, Tanzania, South Africa, Zambia, Angola, Madagascar, Western Sahara
NORTH AMERICA
Canada, Mexico, United States, Puerto Rico, Anguilla, Antigua and Barbuda, Aruba, British Virgin Islands, Cayman Islands, Curacao, Grenada, Guadeloupe, Haiti, Jamaica, Martinique, Saint Martin, Saint Vincent and Grenadines, Trinidad and Tobago, Turks and Caicos Islands
SOUTH AMERICA
Argentina, Brazil, Chile, Colombia, Panama, Peru, Uruguay, Venezuela, Bolivia, Ecuador, Costa Rica, The Dominican Republic, Guatemala, Nicaragua, El Salvador, Guyana, Suriname

Information
JavaMifiPRO merupakan layanan berlangganan JamaMifi Travel Wifi dengan metode pembayaran bulanan (Pascabayar).
Pelanggan akan mendapatkan 1 unit paket JavaMifi Travel Wifi yang dapat digunakan selama berlangganan dengan kemudahan tanpa perlu mengembalikan kembali selesai pemakaiaan
Pelanggan dapat memilih plan JavaMifiPRO dengan pilihan plan PRO GO, PRO ASIA dan PRO GLOBAL
PRO GO (Pay as you Go) adalah layanan berlangganan dengan tagihan sesuai pemakaian plus bonus gratis 5 hari pemakaian di semua Negara setiap bulan
Biaya berlangganan PRO GO sebesar Rp 299.000 per bulan dan biaya Add On internet per Negara dapat dicek pada link berikut Pricelist PRO GO
PRO ASIA adalah layanan berlangganan dengan jumlah tagihan bulanan tetap yang dapat digunakan selama 30 hari penuh di 32 Negara Asia
PRO GLOBAL adalah layanan berlangganan dengan jumlah tagihan bulanan tetap yang dapat digunakan selama 30 hari penuh di 135 Negara Dunia
Seluruh Plan JavaMifiPRO memiliki syarat minimum berlangganan selama 3 bulan dan wajib menyelesaikan kewajiban pembayaran selama periode kontrak
Pembayaran menggunakan auto debit kartu kredit atau melalui bank transfer
Mobile Wifi dan perlengkapan lainnya dipinjamkan kepada pelanggan dan harus dikembalikan pada akhir masa berlangganan
Pelanggan JavaMifiPRO sudah mendapatkan gratis layanan device insurance yang akan melindungi perangkat modem yang digunakan dengan syarat dan ketentuan yang berlaku